It seems that in this season I have an obsession with burgundy and black together ... haha I wore this outfit for to work, it's a bit formal but I see that when the years pass I note that my taste change and also my lifestyle ... Everything in life changes! But I think you should never lose your essence :)
Stradivarius invited me to go to the opening of the new flagship store in Guadalajara, so tomorrow I'll go early to the airport and I think is going to be an adventure!
First we will go to a brunch and then I will choose an outfit for Ana (the girl who won the contest) and together we set up our looks for a cocktail that will be at night.
Don't forget to follow the adventure on my Twitter
@modacapital.
Parece que esta temporada tengo una enorme obsesión con el color borgoña y el color negro juntos...jaja ¡No me cansan! El outfit que llevó hoy es el que usé para ir a trabajar y más tarde para ir a un cocktail, es un poco formal pero es que conforme pasan lo años me doy cuenta que también mi gusto cambia y mi estilo de vida... obvio también cambia mi forma de vestir, y es nomal. ¡Todo en la vida cambia! Pero creo que uno nunca debe de perder su esencia :)
Les platico que Stradivarius me invitó para ir a la apertura de la nueva tienda en Guadalajara, así que mañana me iré temprano -en la madrugada- al aeropuerto, será toda una aventura: temprano iremos a un brunch y a conocer la nueva tienda, conoceré a Ana ( la chica que ganó) y le escogeré un outfit de Stradivarius! juntas armaremos nuestros looks para el cocktail que será en la noche.
No dejen de seguir todo lo que ocurre por mi Twitter
@modacapital.
Mil besos!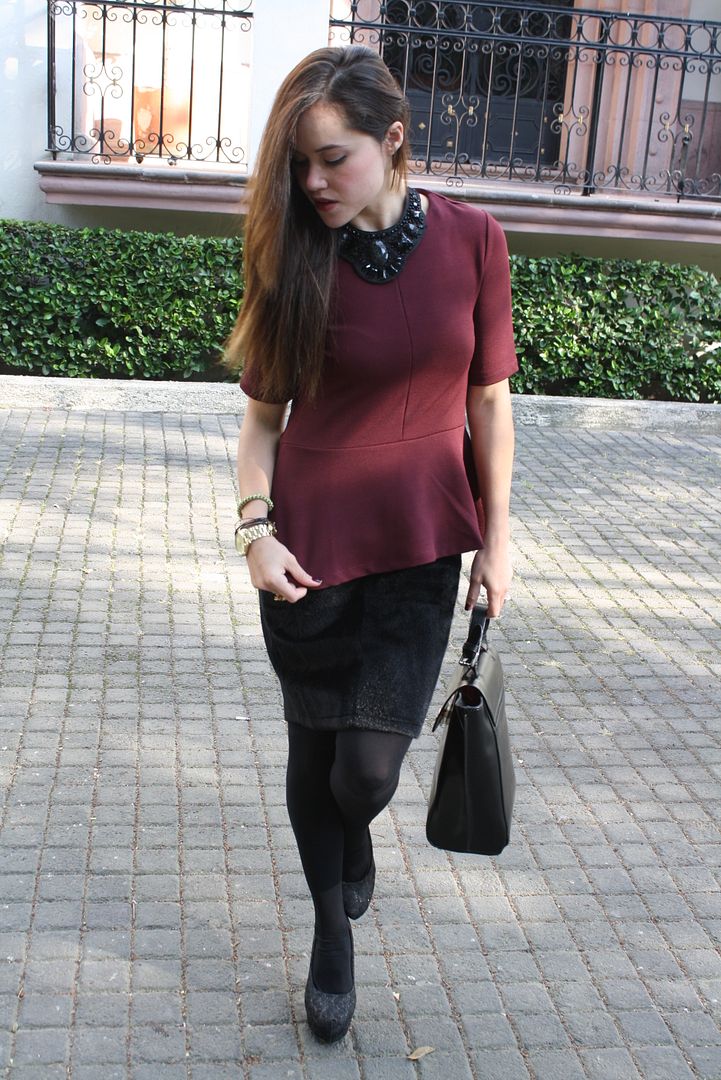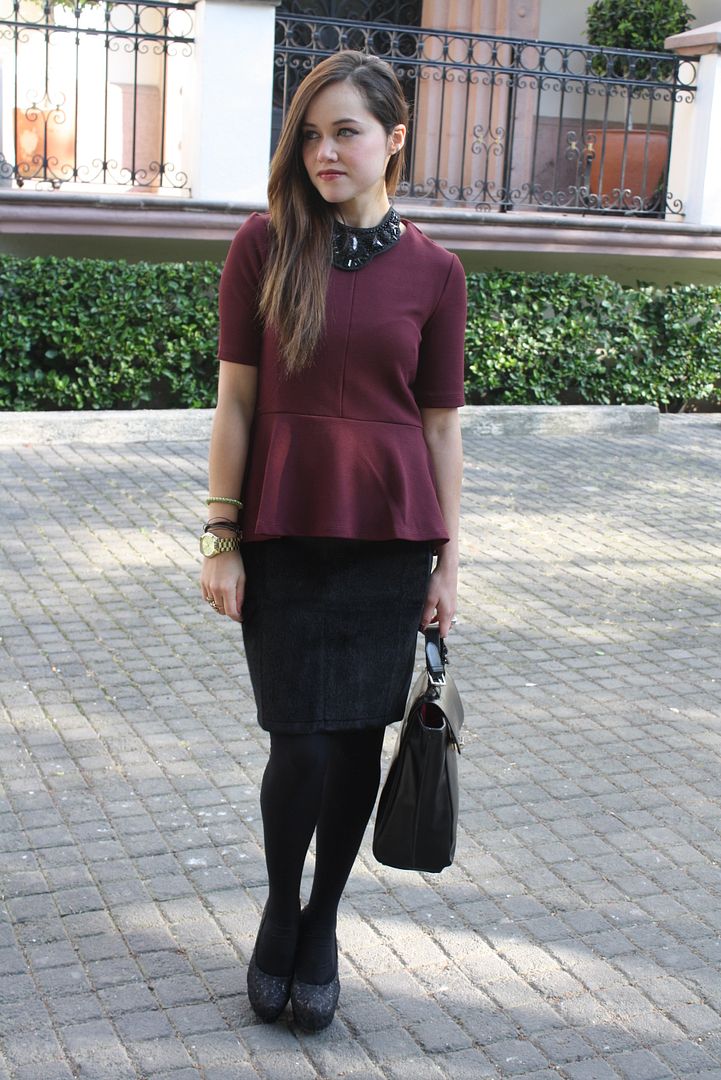 Fotos/
photos by:
Guillermo Martínez
Blusa/
peplum blouse
: H&M
Reloj/
watch
: Michael Kors
Pulseras/
bracelets
: Denisse Bouquet, Sfera